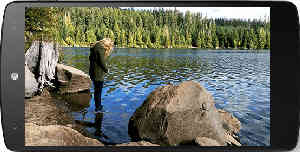 Security has been a nightmare for hundreds of millions of Android device owners given the slow/nil issue of patches for even serious vulnerabilities.
But some relief is finally at hand for owners of Google and Samsung mobile devices.
Security – Samsung, Google Act
Anxious to counter widely held perceptions that Android mobile devices are not as secure as their iOS counterparts, Samsung and Google today separately announced major overhauls to their security update policies.
Samsung Electronics plans to implement a new Android security update process to fast track security patches over the air when security vulnerabilities are uncovered.
The goal is to send out security updates regularly about once per month.
The South Korean electronics giant said it'd disclose details about the new security update policies for specific models and timelines after talking to its carrier partners. Continue reading »