Israeli multi-cloud monitoring and optimizing startup Cloudyn has raised $11 million in a Series B round, led by Carmel Ventures with participation from previous investors Titanium Investments and RDSeed (a collaboration of Rafael and Elron Electronics), taking its total backing to date to $15 million.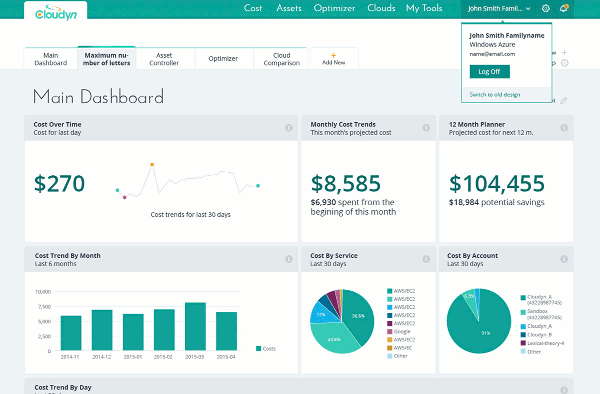 What Cloudyn Does
Targeted at large enterprises, Cloudyn offers a single console that lets customers get a holistic view of usage and costs of private, public or hybrid cloud deployments from multiple vendors (Amazon Web Services, Microsoft Azure, Google Compute Engine, Rackspace etc).
With the Cloudyn service, customers can view their cloud's entire deployment's lifecycle, from instance usage segments, performance and utilization to detailed metadata, tags, instance types and attached storage volumes.
The service is flexible enough to provide both an aggregated view of the entire cloud deployment as well as the ability to drill down to a single instance.
Besides offering cost and performance optimization recommendations for efficient deployment, Cloudyn's service is designed to send alerts when usage and costs approach or breach pre-set thresholds.
Users can customize the Cloudyn console to tailor information and reports they receive.
The four-year-old startup boasts it's tripled revenue for three consecutive years and doubled staff.
The fledgling is said to be monitoring over 200,000 virtual machines and 12,000 concurrent applications.
Cloudyn's rivals include Cloudability and Cloud Cruiser.