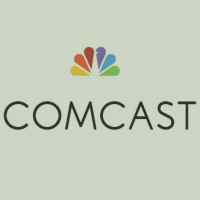 What a colossal waste of money!
Comcast's dreadful move to acquire rival cableco Time Warner Cable has resulted in needless waste of over half-a billion dollars for the two companies combined.
Given that high-speed Internet access is a monopoly in vast parts of the U.S., it was clear that only a hopelessly corrupt Federal Communications Commission would approve this foul merger.
Fortunately for Americans, the FCC proved resilient and immune to all the lobbying and pressure brought upon it by Comcast and opposed the merger.
On April 24, 2015, Comcast and Time Warner Cable called off the proposed merger following strong opposition by the government and the certainty of its rejection.
Of the total $536 million that went down the drain from February 2014 through March 31 2015 because of the ill-conceived merger deal, $336 million was spent by Comcast and the rest by Time Warner Cable.
The wasteful expenditure went toward legal fees, lobbying, employees retention, bank fees, IT consulting and management consulting.
Horrible Service
If only that half a billion dollars had gone into improving Internet infrastructure, Comcast subscribers would get the Internet speed they're paying for.
Comcast Internet speeds drop down to ridiculously slow levels during evenings (6:30PM-11:30PM) in parts of the East Coast, with download speeds falling below 1Mbps (despite customers paying for 25Mbps).
In an effort to please Wall Street, Comcast has reined in capital spending by stubbornly refusing to make the necessary investments on broadband infrastructure improvements.
Given its shabby treatment of paying customers, it's no surprise that Comcast consistently ranks among America's most loathed companies.
American broadband subscribers pay some of the highest rates for some of the lowest Internet speeds.
Comcast ended the March 2015 quarter with 22.37 million broadband subscribers while its smaller rival Time Warner Cable counted 12.58 million high-speed data subscribers.