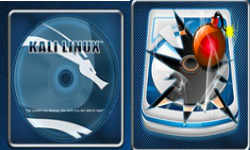 Mark your calendar, sound the bugles and herald the dawn of a new era, my good friends.
The angels at Kali have announced D-Day for the newest version of the world's ultimate Linux penetration testing distribution.
Folks, the spanking new Kali Linux 2.0 will debut on August 11, 2015.
Oh, what a milestone!
How many of you remember that the first version of Kali was born on May 26, 2006 (was that Backtrack 1.0?).
Kali Linux, as we now know it, first appeared on March 13, 2013.
Kali Linux 2.0 – New Stuff
So what should we expect from Kali Linux 2.0?
A lot is presumably still under wraps but here are some of the goodies you can expect with Kali Linux 2.0:
* A redesigned user interface for a streamlined work experience (God knows, this is long overdue!)
* A rolling distribution
* Restructured menus and tools categories
* Weekly upstream updates of core tool sets
* Native Ruby 2.0 for faster Metasploit load times
* Built-in desktop notifications
* Built-in screen casting (an extremely useful feature for bloggers!)
* Advanced wireless penetration testing tools