Market researcher IDC today modestly lowered its worldwide tablet shipment forecast for 2013 citing diversion in consumer spending on larger screen smartphones and new categories such as wearable devices like smart watches.
IDC's revised tablet shipments forecast for 2013 is 227.4 million units, down from its earlier estimate of 229.3 million but still 57.7% above 2012 shipments.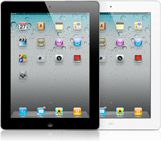 IDC Errs
But I think IDC has been conservative in lowering its estimates for the remainder of 2013.
Mature markets like North America, Western Europe and Japan are not likely to witness a big spurt in tablet sales in the second half of 2013 given the absence of significant innovations from both Apple and Android tablet vendors.
Current tablet owners in mature markets are also not replacing their devices at a fast enough pace to justify the high forecast.
Compounding the problem of tablet vendors, emerging markets like China and India are witnessing an economic slowdown that will dampen consumer enthusiasm for high-priced gadgets like tablets. The sharp fall of the Rupee against the dollar in recent months means Indians will have to fork out more for tablets.
Rapid Growth
Despite the reduction for 2013, IDC is still bullish on tablets.
It sees the market growing at a rapid pace and reaching 407 million units by 2017.
But IDC has adjusted its regional outlook, with mature markets such as the U.S. now expected to cede share more rapidly to emerging markets such as Asia/Pacific.
IDC expects the mature market share to dip from 60.8% of the worldwide market in 2012 to 49% by 2017.
The share of emerging markets (comprised broadly of Asia/Pacific (excluding Japan), Latin America, Central and Eastern Europe, the Middle East, and Africa) will grow from 39.2% in 2012 to 51% in 2017.
Tablets in Commercial Sector
Until recently, the vast majority of tablet sales was in the consumer segment.
But tablets are now starting to show up in commercial segments like education and retail.
I've seen several small retailers (particularly restaurants, juice bars and fast food outlets) in NYC and elsewhere replacing their traditional cash registers with tablets (usually iPads).
IDC sees the commercial segment's share of the tablet market doubling from 10% in 2012 to 20% by 2017.