If you believe the rumors, Microsoft will Tuesday announce an expansion of its Surface line of tablets by adding a mini version.
I expect the mini version of Surface will have a screen size of 7-inches to 8-inches.
The current lot of Surface tablets have a screen size of 10.6-inches.
Microsoft arrived late to the tablet market with an expensive product. Further, its ecosystem of apps and peripherals pale into insignificance compared to the Apple iPad.
Like the larger-screen models, Surface Mini will also be based on Windows.
Tough Challenge
If history offers any lessons, it's that Surface Mini faces a daunting challenge from iPad Mini and the several Android mini tablets.
The larger screen Surface models have been a disaster with customers mostly giving them the cold shoulder.
Microsoft has lost over a billion dollars on its tablet (mis)adventure since the first generation Surface tablets rolled out in October 2012. It continues to lose money on tablets including in the last quarter.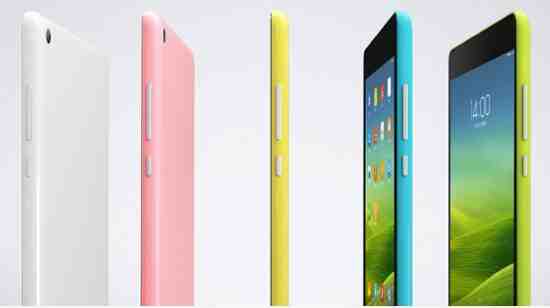 Xiaomi Mi Pad – A Surface Mini Challenger
Surface Mini Pricing
The only hope Microsoft has with the mini version of Surface is to price it close to $200, an unlikely possibility given past high pricing of Surface tablets.
Adding to Microsoft's woes, the tablet market has slowed down in recent months.
Also, cheaper Android tablets with powerful specs are starting to show up in the Asian market.
Chinese smartphone vendor Xiaomi recently made its tablet foray and stunned the market with a gorgeous 7.9-inch Mi Pad mini Android tablet with powerful specs and an attractive price ($249 for 16GB and $270 for 64GB).
If Microsoft prices the Surface Mini higher than $199, it'll find it impossible to move them off shelves.
Two Versions
Microsoft initially put out two models of the Windows based tablets – Surface RT and Surface Pro – and sad to say neither tempted consumers into buying them.
A second generation of Surface tablets – Surface 2 and Surface Pro 2 – that debuted in October 2013 also failed to spur consumer interest.
Surface's global tablet market-share languishes around 2%.