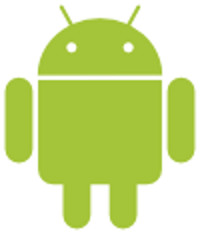 Nine months after the launch of Lollipop, nearly 82% of active Android devices are running an older version of the software.
According to Google's recently released data on Android version adoption, 15.5 of Android devices are running Lollipop 5.0 while 2.6% of devices have the latest Lollipop 5.5.
A huge chunk of Android devices (39.3%) are still running Kitkat, which first debuted in October 2013.
Another 33.5% of Android devices are running the the three-year-old Jellybean, which first showed up in June 2012.
We're just a few months from the release of the new Android M and tens of millions of Android devices are still running pre-Jellybean releases like Ice Cream Sandwich, Gingerbread and Froyo.
Why Such Low Adoption
A major cause of low adoption of new versions of Android is that Google has little control over these devices unlike in the case of Apple which owns and controls both the hardware and software platform.
In the case of Android, control rests with carriers or hardware vendors like Samsung, LG, Xiaomi, Sony etc who're more interested in selling pricey new devices and less involved in keeping the already-sold devices updated with the latest security patches and Android software.
Since manufacturers like OnePlus, Samsung, Lenovo etc sell a range of Android devices and frequently introduce newer models, they find it difficult, and have little interest in pushing out security patches or new versions of Android to older devices.
That's why more than 95% of malware in the mobile device arena affect Android devices.
What about Apple?
In contrast, Apple seems to be in a much better position.
Apple has said that 85% of iOS devices are running iOS 8 and 13% are running iOS 7.
This gives Apple and its iPhone users a big advantage on security as well as with apps since a lot of new mobile apps seldom support older versions of the operating system.
Seldom do we hear of malware affecting iOS devices. In over seven years of using iOS smartphones and tablets, I've never encountered malware.
With older Android phones the problem gets worse since vendors or carriers are completely indifferent to pushing out security patches or the latest version of Android.
Given this perilous picture, it's safe to assume several hundred million Android devices are already infected or at great risk of malware putting precious personal data like passwords, bank account info, e-mail, contacts etc into the hands of criminals.