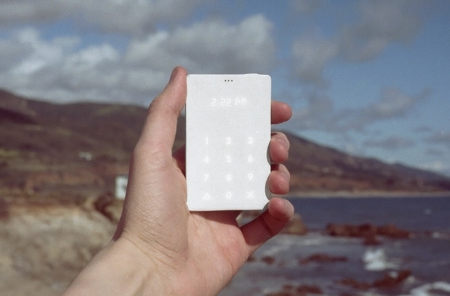 I don't want to text from my phone.
I don't want to hear music on my phone.
I don't want my phone to tell me it's sunny in Beijing, cloudy in Bangalore or snowing in Fairbanks.
I don't want to watch a Korean movie from Netflix on my phone.
I don't want to shoot pictures or videos with my phone.
I don't want driving directions to Chicago or Tbilisi on my phone.
I don't want a phablet that refuses to fit into my pocket.
Oh God Almighty, please return me to to those good ol' days when all that a phone did was allow me to jabber with my friends and family.
Not for me these 32GB/128GB, 16MP rear camera, 5MP front camera, $800 smartphones monstrosities with a gazillion features and a million apps that promise a false utopia.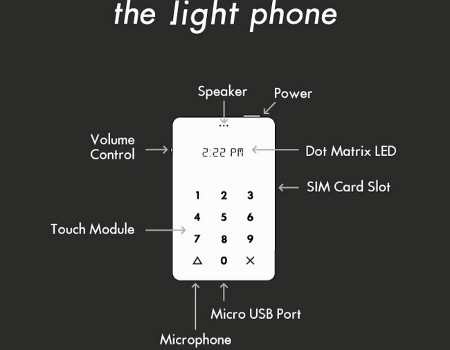 Promise of Simplicity
Thanks to Light Phone, my prayers for simplicity, a cheap working phone and freedom from two-year bondage to the carrier may be answered.
A credit-card sized device still in development, the $100 Light Phone is scheduled to debut in May 2016.
All you can do with the Light Phone is talk. Nothing more!
Light Phone is an independent phone with its own number but is being designed (via an app) to work with your existing phone through call forwarding.
The pre-paid GSM phone features speed dialling for 10-numbers and 20-days of battery life (wow!).
The folks behind Light Phone have gone to crowdfunding site Kickstarter to raise $200,000 for the project.
Response has been overwhelming. Who knew there were so many people like me who craved simplicity and a deep nostalgia for the better days. 😉
With 37 days to go, Light Phone's developers have received commitment from 1,245 backers for $158,388 (at the time of writing).
Light Phone is the brain child of designer Joe Hollier and mobile phones developer Kaiwei Tang.
Besides the phone itself, the package includes a mini USB charger and a SIM card preloaded with 500 minutes of talk-time.