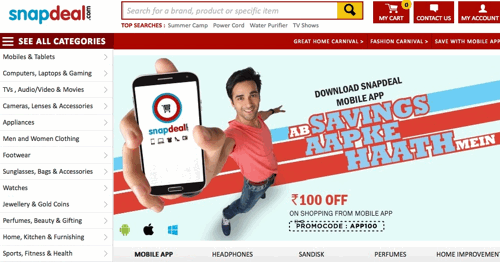 Indian online marketplace Snapdeal has attracted another $100 million in funding taking total backing of the 250-man startup to $350 million.
Singapore's Temasek Holdings, asset management firm BlackRock and a bunch of other investment firms ponied up the cashes, according to the Wall Street Journal.
The money will go toward adding more engineering staff and boosting listings from small businesses, the WSJ said.
Unlike mature e-commerce markets like the U.S., Indians are wary of online shopping and still largely shop at brick and mortar outlets.