As the Chinese market witnesses saturation and the Indian market embracing low-end cheap devices, the outlook for smartphone vendors is starting to look grim in 2015 and the coming years.
A new report from market researcher IDC sees growth in the smartphone business slowing to 11.3% in 2015, down from 27.6% in 2014.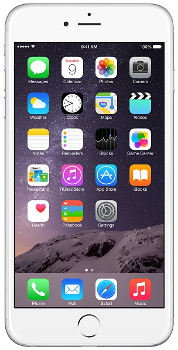 China – Slow Down
IDC expects 2015 will be the first year in which China's smartphone growth, projected at 2.5%, will be slower than the worldwide market.
In a development that must be sending shivers down the spines of most vendors, smartphone shipments in China fell year over year in the first quarter of 2015.
In a related forecast, IDC's number-crunchers see Android smartphone shipments growing slower than the worldwide market at 8.5% in 2015.
Although Apple is beginning to make inroads among wealthier Chinese citizens, China has largely been Android territory.
China accounts for 36% of total Android smartphone shipments and any slowdown there should ring alarm bells at Android's parent Google and partners like Samsung, LG, HTC, Sony etc.
Since a huge chunk of Apple's installed base is still running iPhone 5S or older models, providing an upgrade to larger screen iPhone 6, iPhone 6 Plus and upcoming models, Apple is better placed to ride out the coming storm.

Microsoft – Scary Times
Microsoft executives must be trembling in their shoes since the next generation of the company's smartphones running on Windows 10 launches in a few months.
Despite pouring billions into the business, Microsoft remains an irrelevant player in smartphones.
In 2014, Windows phones accounted for a piffling 2.7% of overall smartphone shipments.
IDC sees Windows' share of smartphones inching up modestly to 3.2% in 2015.
Compounding Microsoft's woes, the company lacks a strong fanboy base that Apple can boast of.
Even Microsoft's much ballyhooed Continuum for Phones feature that supposedly let smartphones act like PCs when connected to a monitor, keyboard and mouse may not provide the software giant the momentum it desperately needs in the mobile arena.