All good things of life must come to an end sooner or later.
And that holds true for the wunderkinds of the smartphone business too.
After a great run for the last few years, the good times appear to be drawing to a close for the two smartphone darlings, Apple and Xiaomi.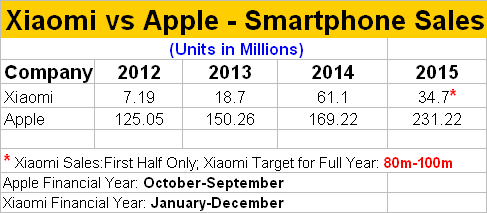 Challenges Loom
Both Apple and Xiaomi, wildly popular with millions of users, now face a seemingly insurmountable challenge in growing sales – market maturity in major markets like China (for Xiaomi) and North America (for Apple).
A lot of consumers including yours truly are also holding on to their older generation (Xiaomi and iPhone) smartphones for longer periods.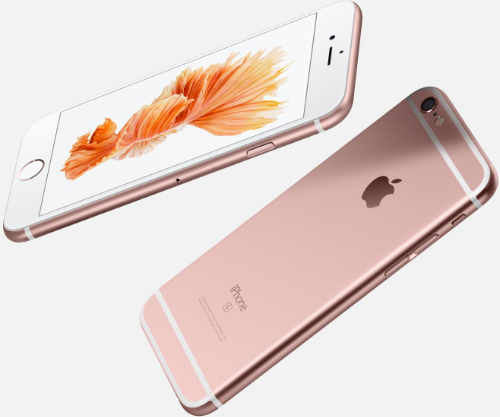 Apple faces an additional challenge due to its step prices, which makes its smartphones unaffordable to most people in high growth but low-income markets like India.
Not surprisingly, Apple has been forced to slash the price of its best-selling iPhone 5S model in India by nearly 50% in December 2015.
The iPhone 5S can now be had for just $370 in India compared to its pricey tag of $665 just a few months back. Owing to its much higher prices, the iPhone 6 series has not been popular in India.
Both Apple and Xiaomi also face severe competition in emerging markets from low-priced Android smartphones that sell for less than $99.
The Buy One Smartphone for $99, get One Free will soon come to your neighborhood smartphone retailer in India and China if it hasn't already.
Faced with the daunting challenges of market maturity in its key market (China) and the limited geographies it sells its smartphones in, it'd be a stunning event were Xiaomi to reach the top end of its 2015 sales target of 100 million units.
Don't be surprised if Xiaomi fails to hit even the low end projection of 80 million units for 2015. The Chinese smartphone vendor sold 34.7 million units in the first half of 2015.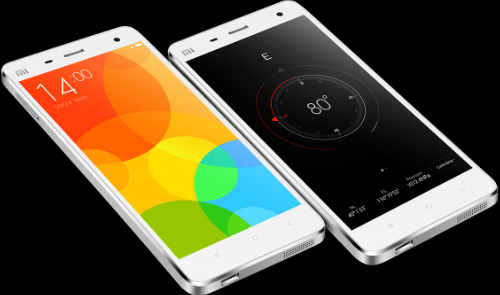 In what could be a hint of the coming shortfall, Xiaomi CEO Lei Jun recently brushed off the 80 million to 100 million target for 2015 with the comment, "This target is not the No. 1 priority for us."
iPhone sales growth prospects for Apple don't look great either in the coming year.
In the U.S., huge iPhone promotions by the likes of Best Buy makes one wonder if the consumer electronics retailer has Apple's financial blessing for these 'promotions."
Wall Street is also starting to get jittery on sales growth prospects for the iPhones.
Morgan Stanley analyst Katy Huberty has recently predicted iPhone sales will fall 5.7% in 2016.
If Huberty's prediction comes true, it'll be the first time iPhone sales will show a decline since the devices launched in 2007.
With the iPhone accounting for two-thirds of Apple's revenues and profits, any sales decline here will have huge implications for the company and its investors.
It is against this background that one should anticipate a new low-end iPhone model from Apple in the first half of 2016 and aggressive diversification of Xiaomi's business into non-smartphone domains.
So something like the 4-inch iPhone 6C (some readers might recollect a plasticky iPhone 5c in 2013) and the launch of new (non-smartphone) gizmo from Xiaomi and its expansion into new geographies should not really come as a surprise.