Just because you forked out a gazillion dollars for your spanking new iMac or MacBook does not mean you must spend more money on buying a bunch of Mac applications.
In this post, we'll consider several useful free and open source applications that work well on the Mac OS X platform.
Free is sweet, right? 🙂
So here we go.
1. Avast
No matter what you hear from the Apple fanboys, Macs too need protection from Malware.
There are too many bad actors lurking in dark corners waiting to pounce and devor unwary computer users.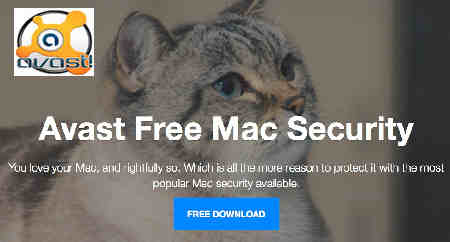 Further, there's now a great deal of urgency because after terrorizing businesses and governments, ransomware creators have started targeting regular computer users and hold their computer hostage unless they pay a ransom anywhere from $300 to $3,000 in bitcoins.
Thank God, anti-malware software Avast is available for free on the Mac.
I downloaded Avast a few months back to my iMac and it's provided timely alerts on several occasions when I was about to open a file containing malware.
You can download the free Avast application for Mac here.
Just in case you're curious, here's a short list of some OS X malware – CoinThief, iWorm, Janicab, Kitmos, LaoShu, MacInstaller, MacVX, WireLurker and XSLcmd.
2. Atom
Atom is a solid text editor for the Mac, Linux and Windows platforms.
You can build web sites, write code in different languages or even use it as a plain vanilla text editor.
I have installed Atom on Mac and Linux and it runs fine on both platforms.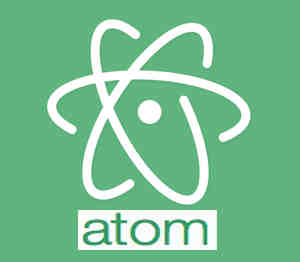 For Mac OS, the latest version of Atom is 1.2.4
Once you've have Atom, I recommend you install a bunch of free packages like emmet, color-picker and atom-html-preview.
So for those of you irritated by Sublime Text bugging you with pop-ups to buy the software, it's time to make the transition to Atom.
You can get Atom from the project's web site.
3. FileZilla
A solid FTP (file transfer protocol) program, FileZilla is useful to upload and download files to and from a remote server.
I've used FileZilla on all three major platforms (Linux, Windows and Mac) for many years.

And I'm pleased to report they work fine on all of them.
The latest version of FileZilla Client for Mac is 3.14.1.
FileZilla requires OS X 10.7 or newer.
You can download FileZilla for the Mac here.
4. KeePassX
In these days of hacker and ransomware attacks, a strong and different password for each online service is a must.
But remembering so many passwords is an impossible task that would tax even Einstein.
That's where a password manager like KeePassX comes in handy.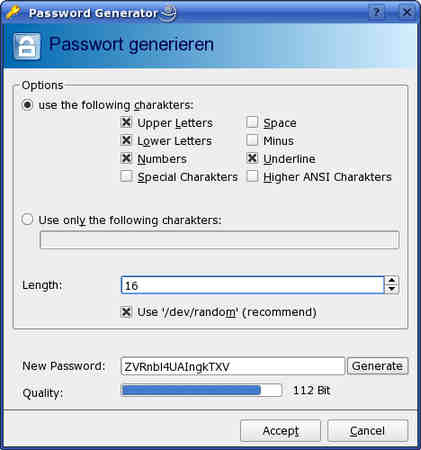 In KeePassX 2.0, multiple user names and passwords are encrypted, and securely stored in a single database locally that can be accessed with a single master password or key.
An open source cross-platform software, KeePassX 2.0 is available for Mac, Windows and Linux.
You can download KeePassX 2.0 here for your Mac.
5. LibreOffice 5
LibreOffice is a solid office suite available for multiple platforms including Mac OS, Windows and Linux.
I use LibreOffice 5 on CentOS and Linux Mint desktops and recently downloaded it to my Mac as well when I wanted to open a CSV file.

LibreOffice for Mac includes a word processing application (Write), spreadsheet(Calc), presentation engine (Impress), drawing and flowcharting application (Draw), database and database frontend (Base) and editing mathematics (Math).
LibreOffice uses the Open Document File Format.
For the Mac OS X platform, the minimum requirement for LibreOffice is OS X 10.8 (Mountain Lion) or later.
You can download LibreOffice 5.0.3 here.
6. GIMP
For image editing, the free Gimp software is a sold tool that can hold its own against Photoshop and other paid Mac applications like Pixelmator, Paintshop Pro and Affinity.

Like with Photoshop, there's a learning curve for Gimp.
But the learning curve to pick up basic image editing skills is not too steep.
You can download Gimp here for your Mac.
7. Thunderbird
I have jettisoned Outlook after 12 years of daily use and now Thunderbird is my favorite mail client.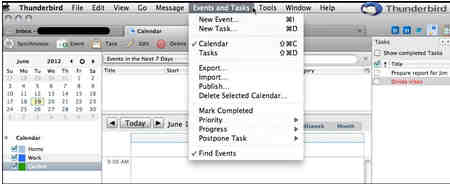 Thunderbird is running on different platforms (CentOS 6, LinuxMint 17.2) without issues.
The current version of Thunderbird for the Mac OS X platform is 38.4.0.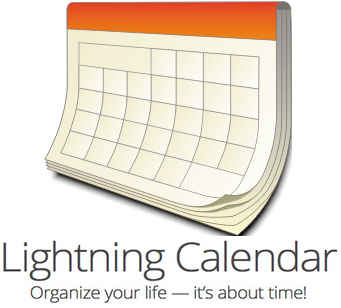 A big plus of Thunderbird is the included Lightning calendar application.
8. VLC
An open source cross-platform multimedia player that works on Mac OS X, Windows, Linux and and Unix, VLC is said to play most multimedia files as well as DVDs, Audio CDs, VCDs, and various streaming protocol.
MacWorld UK described VLC as the "the best cross-platform, multi-format versatile media player that will play just about any format."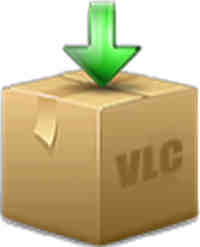 VLC 2.2.1 requires Mac OS X 10.6 or later.
Download VLC for Mac here.
You can also get old versions of VLC for legacy versions of Mac OS X at the VLC web site (scroll down to the bottom of the page in the link provided).
9. QuiteRSS and Vienna
If you're a writer or an information junkie, an RSS Reader is a sine qua non for you.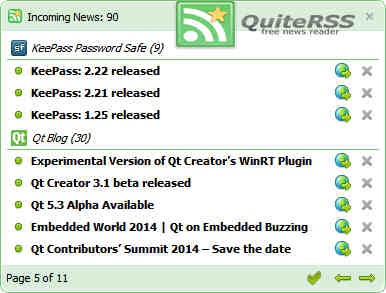 I use QuiteRSS, a multi-platform reader with several user-created custom styles available.
You can download QuiteRSS for Mac here.
The current version for the Mac platform is QuiteRSS 0.17.7.
Vienna
Vienna is another popular free RSS application for the Mac platfom with nearly half million downloads from the SourceForge site alone.
Vienna requires OS X 10.6 or later.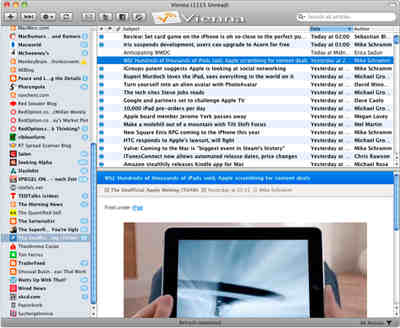 The latest version of Vienna for the Mac is Vienna 3.0.6.
Download Vienna 3 for the Mac here.
10. Transmission
The open source BitTorrent client Transmission is available for Mac OS X (as well as Windows and Linux).
A big plus of Transmission is its small memory footprint compared to rival products.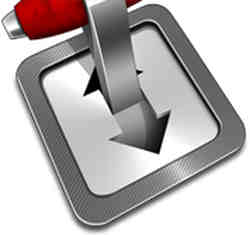 The current version of Transmission (2.84) requires Mac OS X 10.6 or later.
You can download Transmission for Mac OS X here.
11. Task Coach
Great men in history accomplished amazing feats without the need for a task manager.
But we lesser mortals and bumbling Pnins need a task manager just to get through an ordinary day.
There are tons of task managers for the Mac including the popular Task Coach.
Currently in version 1.4.2, Task Coach promises to let users keep track of personal tasks and todo lists
Task Coach works on OS X Leopard (10.5) and newer versions.
Download Task Coach 1.4.2 here.
12. Unarchiver
Unarchiver is said to handle more formats than the archiver extraction utility included in OS X.
Unarchiver, which supports several file formats including Zip, Tar-GZip, Tar-BZip2, RAR, 7-zip, LhA, StuffIt, requires OS X 10.7 or higher.
You may download Unarchiver here.
13. MacDown
Some people like to write in Markdown language (not me, though).
For such folks, there's the MacDown open source Markdown editor for OS X.
If you wish to play with MacDown, you can download the free software here.
14. FastTasks 2
A troubleshooting utility for Mac, FastTasks 2's feature set includes at-a-glance display of key system info, fast toggle of invisible files, free memory, removing login items and scanning for troublesome apps and files.
FastTasks 2 is free for home use.
The current version of FastTasks 2 is 2.3.
FastTasks requires OS X 10.9 or higher. But some new features like System Integrity Protection status require OS X 10.11 or higher.
You may download FastTask 2 here.
15. KnockKnock
Developed by Patrick Wardle and written in Objective-C, KnockKnock is a free tool that lets users see what's persistently installed on their Macs.
In a sense, KnockKnock is a security tool.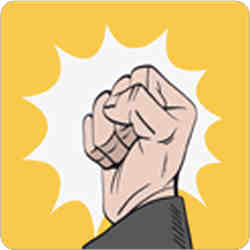 As the application's developer Patrick Wardle explains it, "Malware installs itself persistently, to ensure it is automatically executed each time a computer is restarted. KnockKnock uncovers persistently installed software in order to generically reveal such malware."
KnockKnock detects malware through its integration with online malware detection service VirusTotal.
You can download KnockKnock here for free.