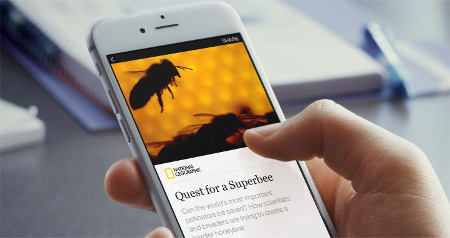 In an unmistakable sign of desperation, the newspaper industry has made a Faustian pact with the Devil.
Struggling to make money in an Internet era when readers crave more news but stubbornly refuse to pay for it, major news organizations including The New York Times and Washington Post are floundering with declining subscribers to the print edition and revenues and profits in free fall.
In the present era, content is valuable only as long as it's free.

Utter Insanity
Now under a cockamamie scheme that Facebook has cooked up called Instant Articles, a bunch of newspapers have agreed to publish some of their news stories on the social networking site. Continue reading »