If not everything, timing is at least almost everything in the smartphones world.
Every day brings fresh excitement over snazzy new smartphones like LG4, YotaPhone 2, ZenFone 2, Galaxy S6 and Xiaomi Mi4i .
But there's barely a pipsqueak about Ubuntu phones.
Even the little news that trickles out turns out to be all bones and no meat.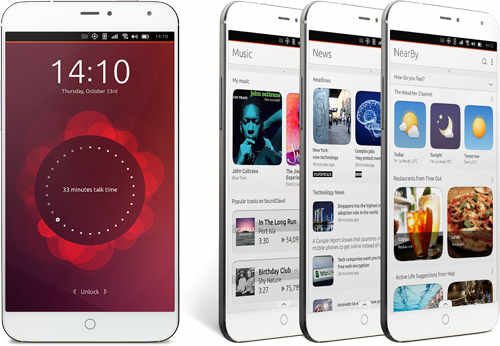 Tough Challenges
Given the severe competition Ubuntu phone faces from both iPhone and the gaggle of Android phones, the odds of the Ubuntu Linux phone making a dent in the market are slim
A lot of us are familiar with the Ubuntu Linux distribution that powers desktops and servers but what exactly is an Ubuntu Phone?
Smartphones running on an optimized version Ubuntu Linux are popularly referred to as Ubuntu phones.
Right now, only two vendors are selling the Ubuntu phone – BQ and Meizu, both in a limited way.
BQ, a Spanish electronics retailer, is peddling the Aquaris E4.5 Ubuntu Edition (4.5 inch screen, 1GB RAM, 8GB usable storage, 8MP rear camera and dual SIM) in Europe. Continue reading »